Honored To Serve Firefighters for over 25 years
At Stedfast our business is built on a Passion to Protect. Every member of the Stedfast team is passionate about ensuring we provide the best in multifunctional barrier materials, because we believe in protecting those who protect us.

Industry Leading TPP & THL
Price, Performance and Unmatched Durability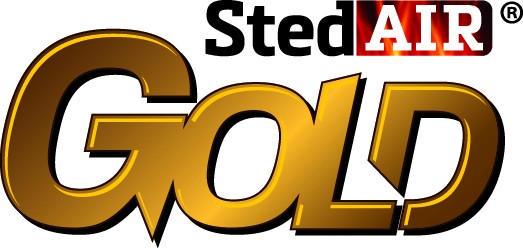 The most innovative moisture barrier available to the Fire Service worldwide. Stedair® Gold is a premium moisture barrier that provides outstanding protection and enhanced durability to Firefighters. This innovative product has been developed to combine the best technologies available in order to provide increased protection and outstanding longevity to Firefighters.
Stedair® Gold is designed with a woven PBI®/Nomex®/Kevlar® pajama check substrate and an enhanced bi-component e-PTFE membrane. Combining these technologies allows us to provide higher moisture barrier durability along with increased thermal stability which translates into better protection for the firefighter. This moisture barrier shall meet and exceed all requirements of NFPA 1971-2018 edition, which includes water penetration resistance, viral penetration resistance, and common chemical penetration resistance.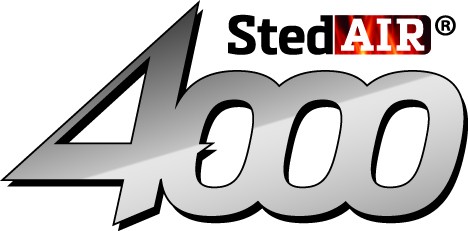 A premium tri-component moisture barrier that provides outstanding protection for the fire service industry, STEDAIR® 4000 combines a woven 3.2 oz/Yd2 DuPont™ Nomex® pajama check substrate with an enhanced bi-component membrane. This bi-component membrane is comprised of expanded PTFE (Teflon) matrix that has continuous hydrophilic (water-loving) and oleophobic (oil-hating) polymer coatings impregnated into the fabric.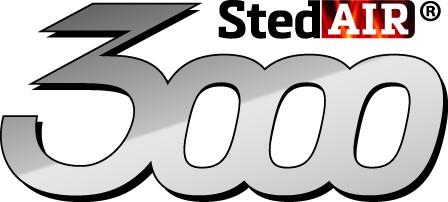 Using a combination of microporous and monolithic film technologies, STEDAIR® 3000 meets and exceeds all requirements of NFPA 1971 (2018 edition) and provides incredible Total heat loss (THL) and thermal protective performance (TPP). Designed with a Teflon moisture barrier and laminated with the DuPont™ Nomex® E89™ substrate , the STEDAIR® 3000 helps firefighters stay cooler and more comfortable while providing extra protection against water penetration, heat, and other harmful entities.

provides the fire service industry with products that meet and exceed the requirements of fire brigades around the world. STEDAIR
®
3000e moisturebarrier has been developed to meet and exceed the technical requirements of EN469, AS/NZ4967 and OEKO-TEX
®
Standard 100.
The moisture barrier has a hydro entangled substrate containing 85% meta-aramid and 15% para-aramid, laminated to a bi-component polytetrafluoroethylene (PTFE)/polyurethane (PU) membrane matrix with the PU exposed to minimize seam movement and seam delamination.

Particulate Hood Technology
Stedair® Prevent protects end-users from potentially carcinogenic smoke particles by blocking greater than 99.9%. Stedair® Prevent combines outstanding breathability, superior air permeability within a unique construction providing flexibility and maximum comfort.

Hypalon coated Kevlar® fabric specifically engineered for reinforcement areas of turn out gear providing outstanding abrasion resistance and flexibility.
Care and Maintenance
We understand and value the importance of a well-maintained set of bunker gear. It is important that each fire department and care and repair facility also contributes to the longevity of each component of the suit.
For Structural Outer Shells / Liners/Proximity Outer Shells / Liners / DRDs Soiled and improperly maintained turnout gear may be contaminated with carcinogenic hydrocarbons, diesel fuel, tars and or toxic chemicals that become embedded in the protective fabrics…reducing thermal protection, breathability, useful life and protective qualities of your gear. These noxious chemicals can easily be transferred onto the skin and eventually absorbed into the skin and bloodstream. Therefore, it is extremely important to properly remove, clean and maintain your Turnout Gear / PPE while maintaining the protective quality of these fabrics found in the construction of turnout gear.